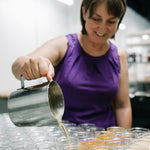 We believe in the power of handcrafted
Our products bring people together, honour the environment and inspire intimacy amongst our families, and ourselves.

For nearly 20 years, All Things Jill has been a trusted name in natural manufacturing for the whole family. We are known for our sustainably made and ethically sourced products that are uncompromising in quality and luxury.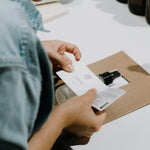 Sustainability
Sustainability is at the heart of everything we do. Beyond an environmental perspective, sustainability means caring for our coworkers, our workplace and our community.
Sustainability also guides our manufacturing. Our products are handcrafted from start to finish, with no automated processes. Every shower steamer, bath bomb, mineral soak and bum balm is hand-pressed, poured and labelled. We believe it's that mindful, human element that makes each final product so special.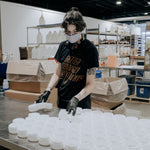 Community
When you buy from us, you're not only supporting our business, but an entire network of vendors, producers, small business owners and eco-minded entrepreneurs who share our values. With each purchase, you become a part of the All Things Jill ecosystem.

Our process is analog and personal. We know that the laughter and care we have for one another translates into each product that enters your home, or is gifted to your loved ones.